AllAround Rock You Like A Hurricane OA AXJ OF DCAT CGC - "Cane"
Cane is staying here in Atlanta and going to my friend Bonnie, who is a wonderful agility home. I'm thrilled that she's agreed to let me possibly show him when he gets older, too. Cane is a really smart and playful little boy, so he should make a nice agility dog. I'm excited to watch him grow!
November 18, 2020: Cane and Bonnie spending some good old-fashioned quality time together: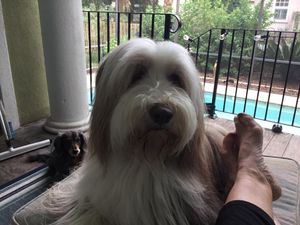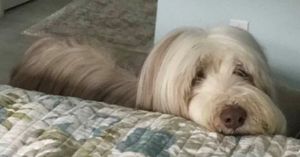 June 3, 2020:I just love getting group photos of Bonnie's dogs. They're so sweet together.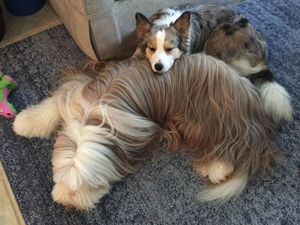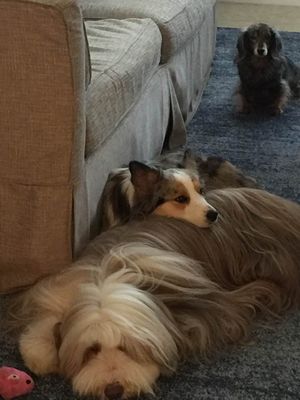 January 27, 2020: We just learned that Bonnie and Cane won the 2019 BCCA Open Standard Agility Award! I'm so proud of them!
December 25, 2019: Bonnie posted this adorable Christmas photo of the dogs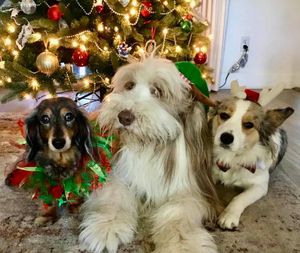 September 20, 2019: Bonnie came to her first Beardie National Specialty and rocked it!!! !They got a 1st and 3rd placement in agility and TWO new titles: Open Standard and Open Jumpers...and THEN a Blue ribbon in Rally Novice, which they've never even done before! He also got to meet many uncles, aunts, cousins, half-siblings AND even had a reunion with sisters Jazz and Daisy! I'm so thrilled that they have joined our little family!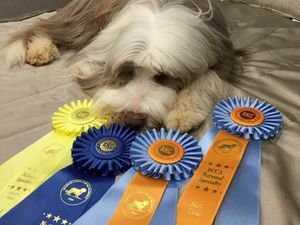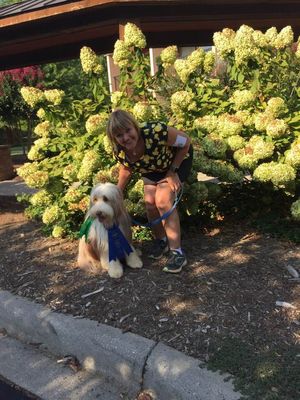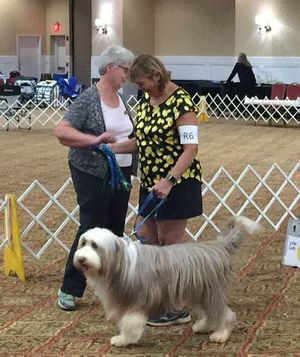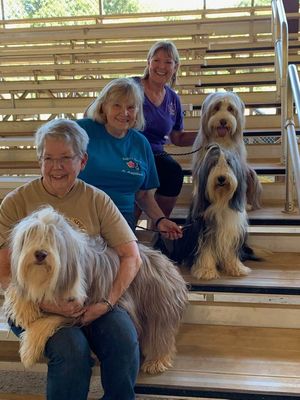 July 1, 2019: From Bonnie: - I am SO proud of this guy and his performance at DACOF this past weekend! Our Pals and Paws Supernova team took 4th place out of 47 teams from across the state, and Cane contributed a LOT by running 4 out of 5 perfect runs, and only losing 5 points due to a handler bobble. He made every contact, took the table, stayed focused and we both HAD A BLAST!!!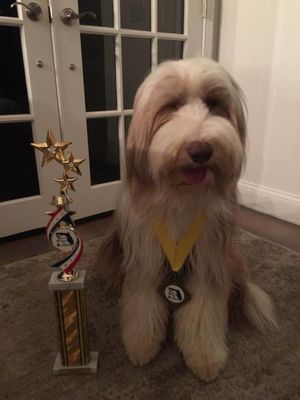 May 7, 2019: Cane got two more Qs and got their Novice Standard title!!! I'm so proud of them!!!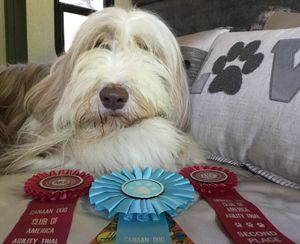 February 4, 2019: Cane and Bonnie just had an AWESOME weekend in AKC agility - they entered three days of jumpers and qualified ALL THREE RUNS earning their Novice Jumpers (NAJ) title! I'm so very proud of them!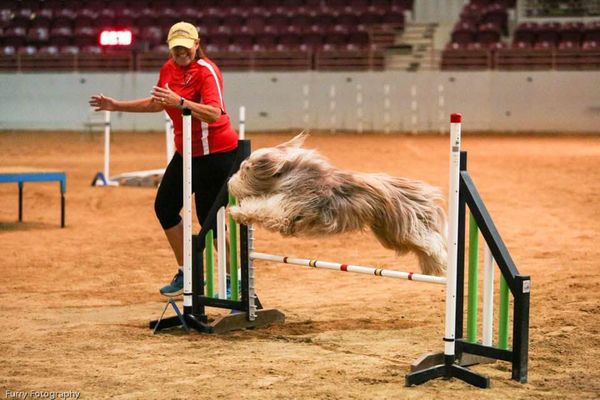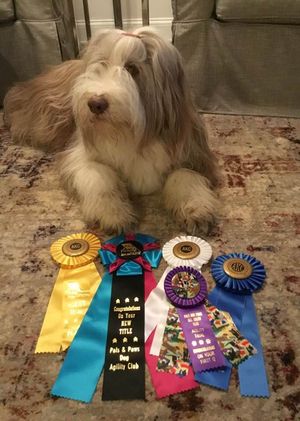 December 14, 2018: Cane got a baby sister just in time for Christmas! She's adorable and he is being a wonderful big brother!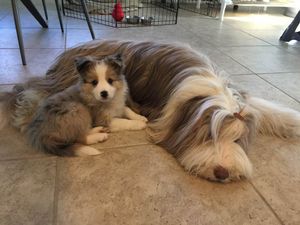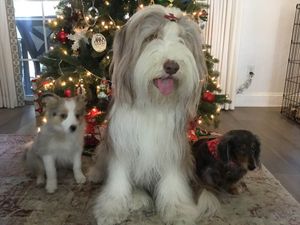 November 1, 2018: Cane made his agility debut for some practice and did great! They didn't get any Qs but they're becoming quite the team! I'm so proud of them!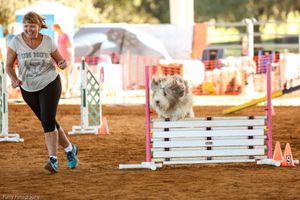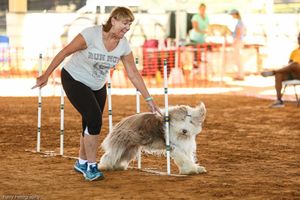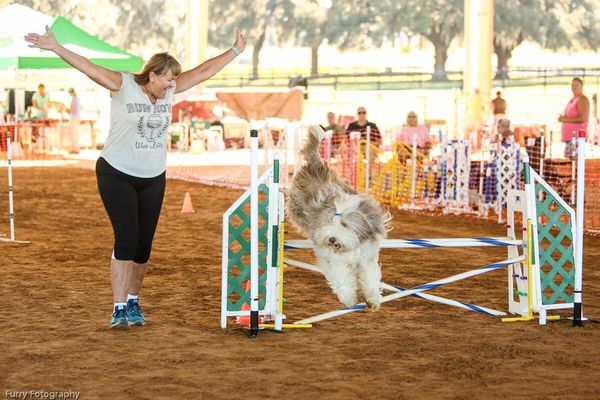 October 3, 2017: Sadly Bonnie and Can have moved to Florida, so I don't get to see them as often as I did. Apparently he has settled in to the new house perfectly and he LOVES living on the beach! Bonnie reports that Cane is doing extremely well in agility class and hopes to be competing fairly soon! I can't wait to see them in the ring!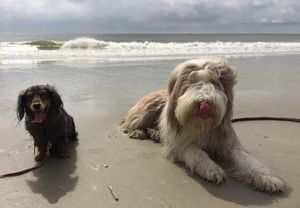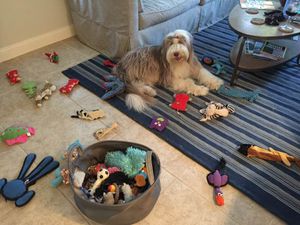 March 16, 2017: Cane has become Jim's new hiking buddy!!!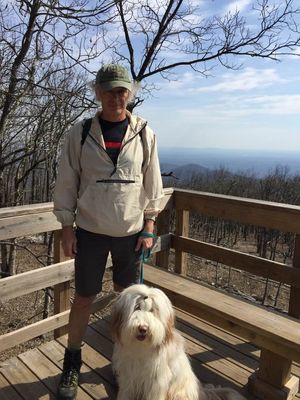 November 21, 2016: Cane is doing great at agility class!!!
August 28, 2016: I got to show Cane in conformation today and he showed like a champ! I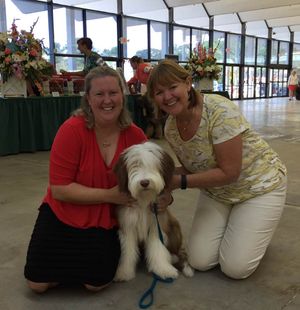 June 5, 2016: Cane graduated from puppy obedience class!!!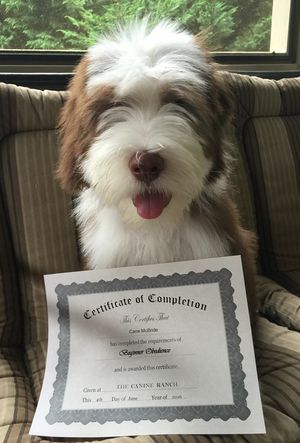 Health Clearances & Pedigree