AllAround Simply Irresistible CGC - "Leonard"
Leonard is a beautiful black & white boy who lives in Tennessee. Not only us he stunning to look at, he's got a fabulous temperament and great working drive. His parents are also taking him to agility and Rally obedience classes as well as herding lessons.
October 6, 2017: Jimmy & Lisa were nice enough to bring Leonard to the 2017 BCCA National Specialty to let me show him in conformation. He was in a very tough Bred-By class and, although he didn't win, he showed beautifully! I couldn't be more proud of this boy! We had a great time and I was so glad to see them.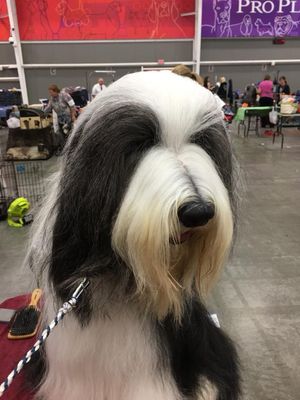 March 14, 2017: Leonard is loving agility class! Hopefully photos to come!
November 13, 2016: Leonard had his second herding lesson and he was awesome! They hope to continue lessons in the future.
October 23, 2015: Lisa took Leonard to Cynosport and got to try lure coursing!
August 23, 2015
: Leonard was awarded his second major at only his second show! He now has 8 points - both from majors!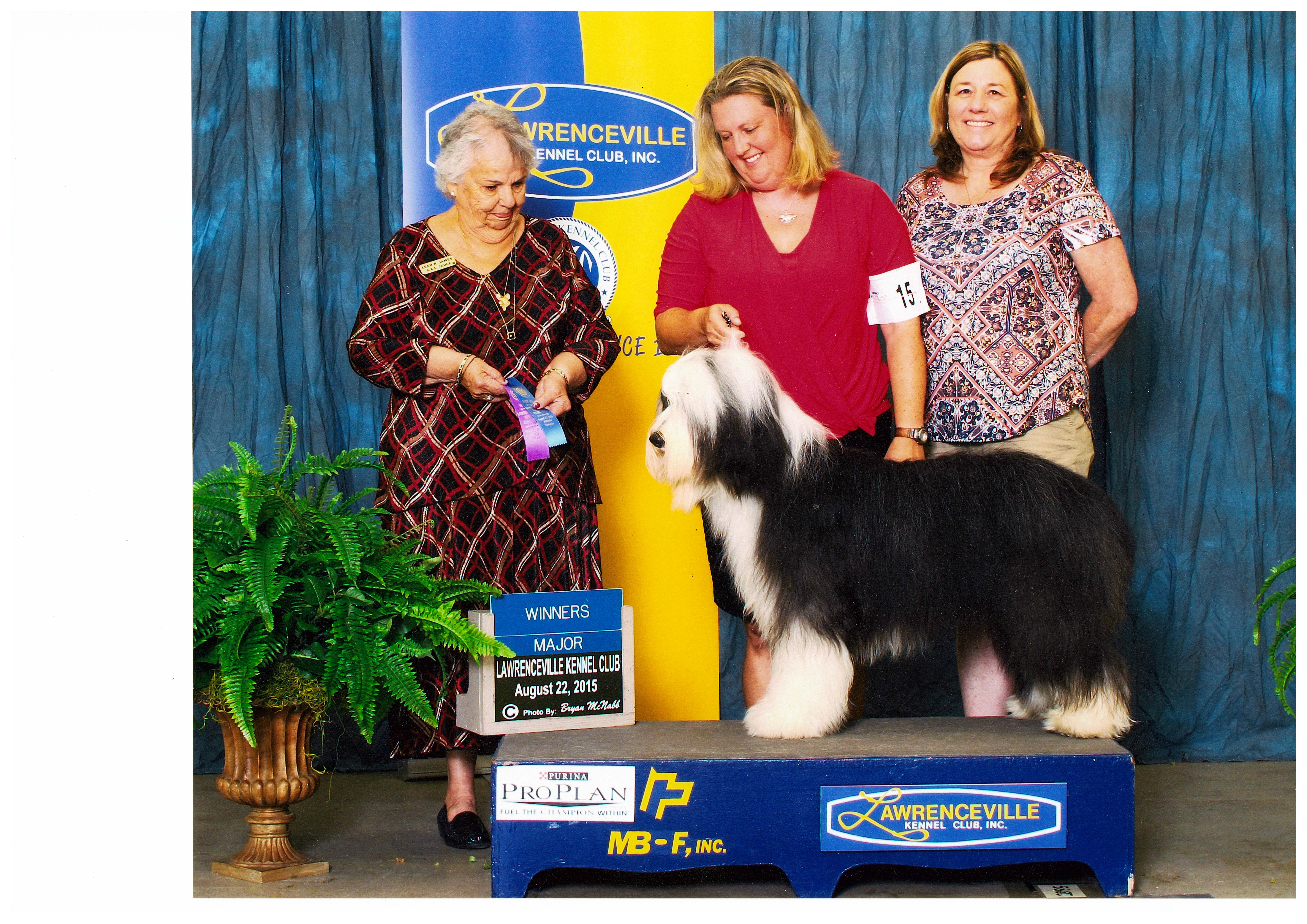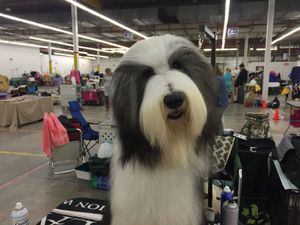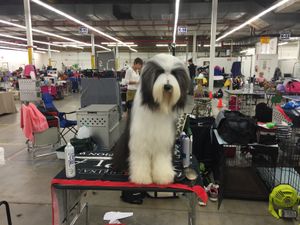 May 10, 2015
: Leonard was able to join us for the Perry dog show and what a weekend he had! On his first time in the ring, Leonard went Winners Dog for a three point dog major, then proceeded to go Best of Winners for a five point major!!! As a puppy!!! It was quite the surprise and I couldn't be more proud of him. I can't believe that he's 1/3 of his way to his championship after his first time in the ring! I had multiple people go over him this weekend and they had such good things to say about him. I'm a proud breeder!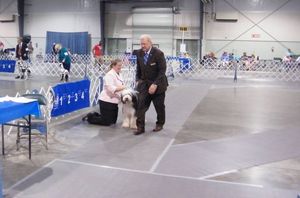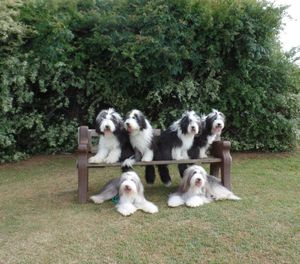 January 12, 2015: Since I was at a show in Tennessee, we were able to see Leonard! He is turning in to a very nice dog! As pick of the litter, I have been very interested to watch him grow up. He is put together extremely well and I am really looking forward to showing him in the breed ring. I think he could do quite well! He and Brooke had a lovely reunion. They had a blast playing together. I'm so thrilled that he's close enough that I can see him from time to time. He's a handsome little boy!
Health Clearances & Pedigree
Hips: OFA Fair
Elbows: OFA Normal
Eyes: OFA Normal
Thyroid: OFA Normal

Leonard's Pedigree