AllAround I Live For The Applause At Magnolia ACT1 TKN - "Encore"
Brooke (CH AllAround Swift Running Brooke AX, AXJ, RI, HT, DN, DJ, TKN, CGCA, VX)
&  Bean (GCHS Highlander MacBean at Burlesque HT RN)
Sage is from my August 9, 2019, litter of Brooke to Bean. There were only two puppies in the litter - both beautifully marked black and white females. I agonized over which puppy to keep but finally settled on Sage. I knew Encore was a gorgeous but spirited little girl that needed to go to a home that would show her in both conformation and performance. I'm so excited that Miranda, who owns Mowgli from my very first litter, was thrilled to give her that home! Encore is an absolute firecracker of a puppy and I am so excited to watch her blossom into the dog I know she will become.
Health Clearances & Pedigree
April 1, 2021: Miranda and Encore participated in an agility "fun run." They did fabulous! She is going to be a wonderful agility dog!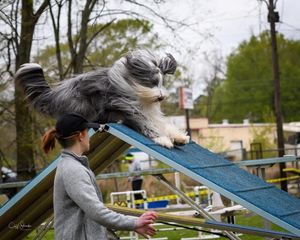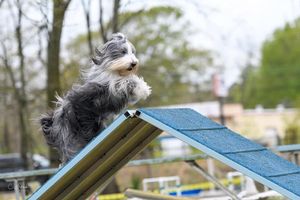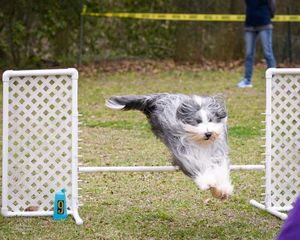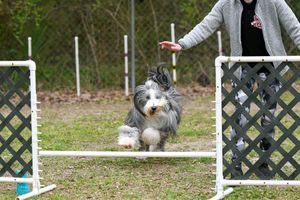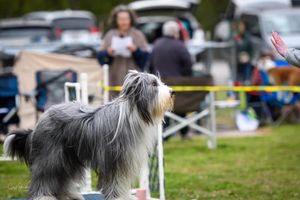 March 20, 2021: From Miranda - Pending AKC confirmation, Encore earned her ACT 1 standard and jumpers titles. My only goal for today was for her to have fun and she definitely did. There were a lot of people and dogs there today so plenty of distractions, but she nailed it. Very proud of this girl.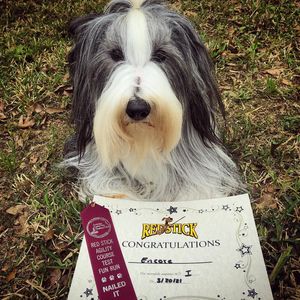 January 31, 2021: Miranda sent a cute picture of Encore from handling class today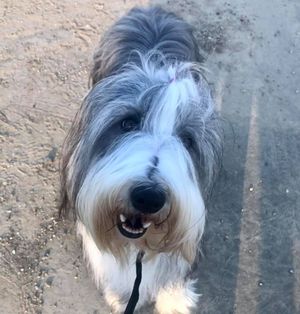 January 10, 2021: I love it when Miranda posts updates. This is a photo from agility class today.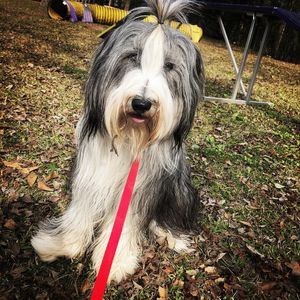 December 6, 2020: Miranda entered Encore in a dog show. There were no other Beardies entered (so no points) but she had some great ring experience. She's so cute!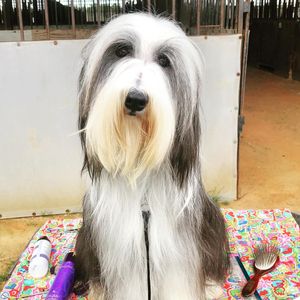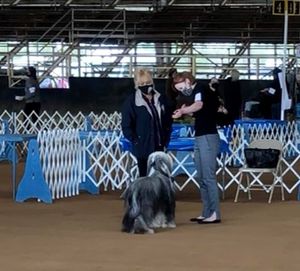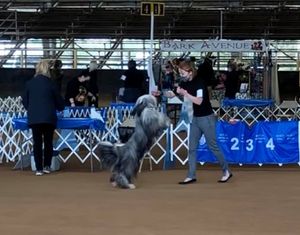 October 8, 2020: The wonderful photographer, Tanya Lee, took some fabulous shots of Encore and Mowgli.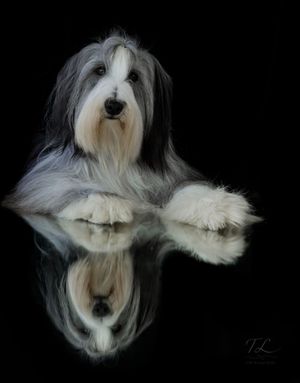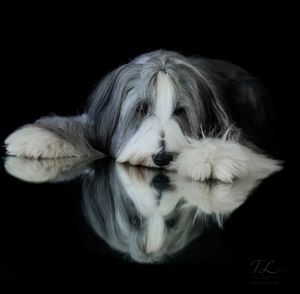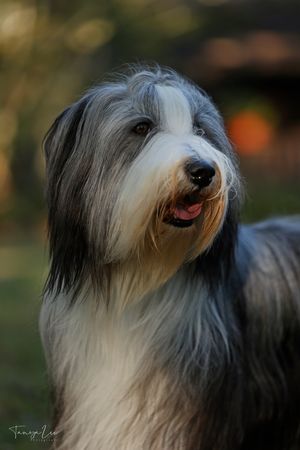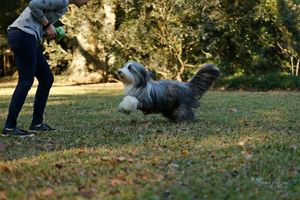 October 17, 2020: Cute photo of Mowgli & Encore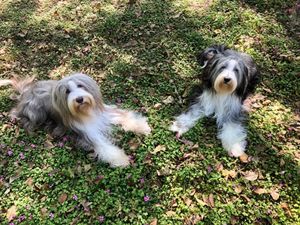 October 6, 2020: The "Beardie stinkeye" runs strong in ththe AllAround family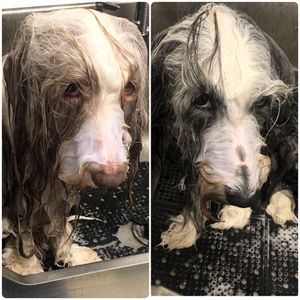 August 26, 2020: Super cute photo of Encore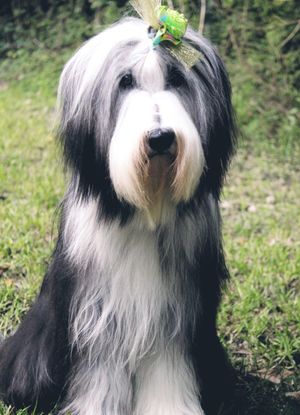 August 22, 2020: Encore is getting more and more confident in the water and is going to be a dock dog one day!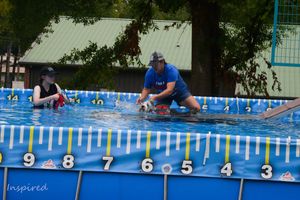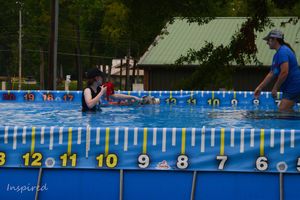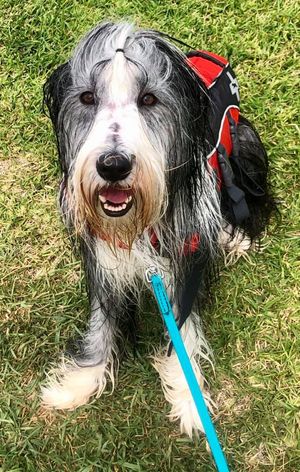 July 18, 2020: Encore got a new title! She earned her Canin Good Citizen (CGC) title.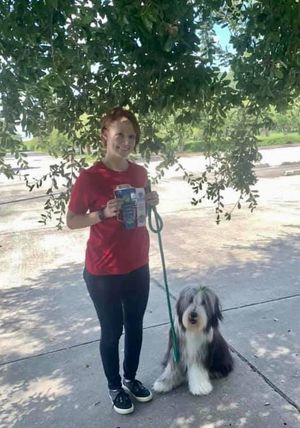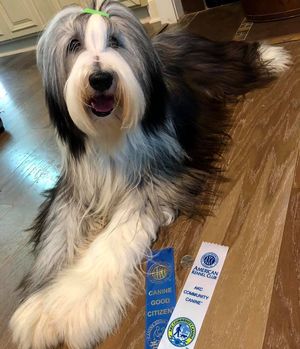 May 23, 2020: Miranda took the dogs to a dock to introduce Encore to dock diving! She's not sure yet, but she really enjoys watching Mowgli do it so hopefully she'll catch on with a little more experience.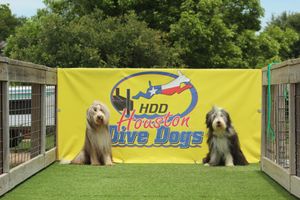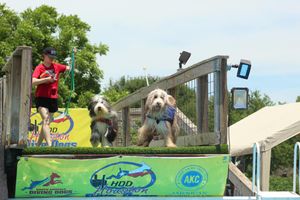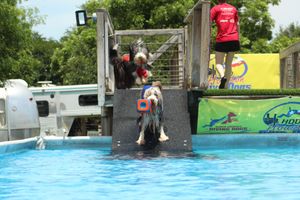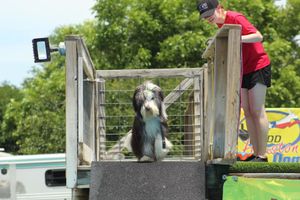 April 29, 2020: Miranda took the dogs to a lake to work on Encore's swimming. I think she's going to love it!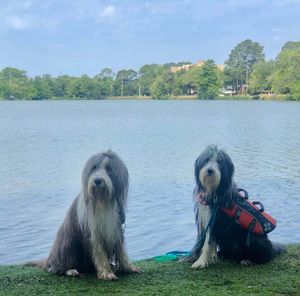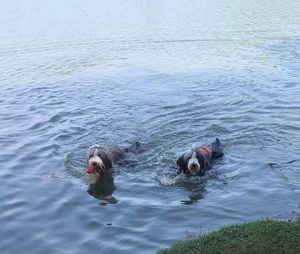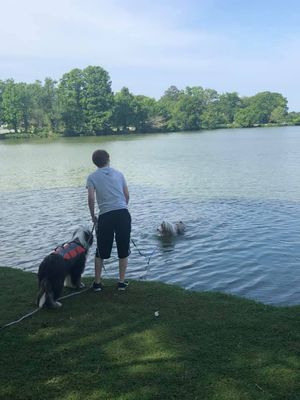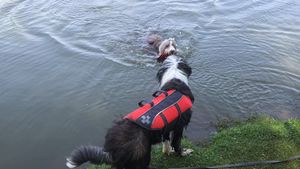 March 20, 2020: I love this girl!!!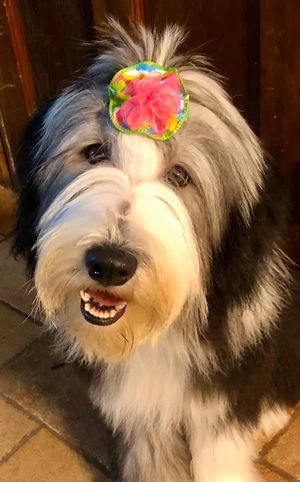 March 1, 2020: Encore went to her very first show today! She did great!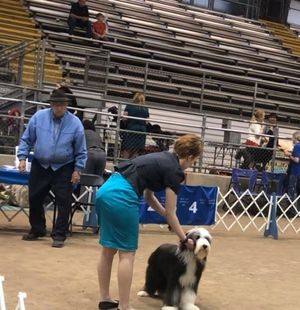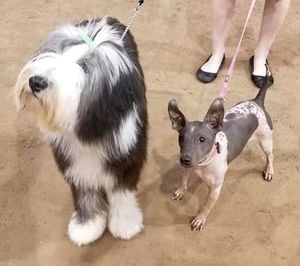 January 25, 2020: These guys rocked it today at the LSU Vet School Open House. Mowgli was his usual self and is an old pro at this by now. This was Encore's first big event and she took it all in stride and was not even slightly overwhelmed, despite thousands of people coming through!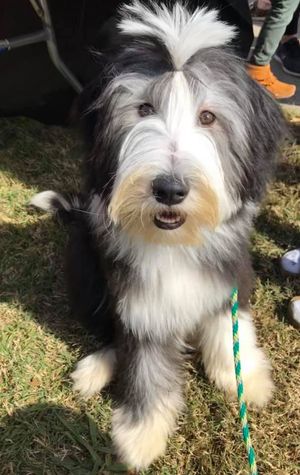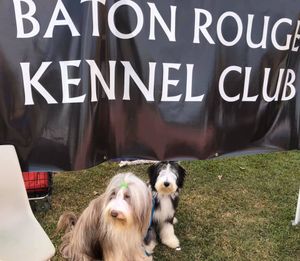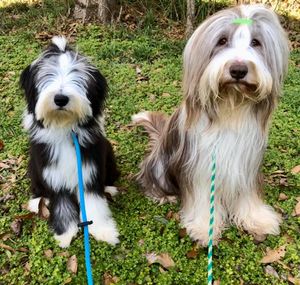 January 16, 2020: Encore, and her best friend Etsy, are doing great in puppy obedience class!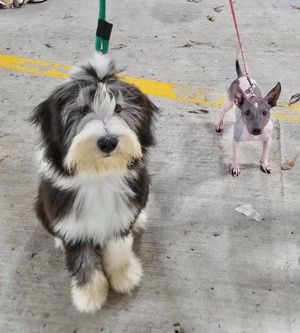 January 5, 2020: How cute is this photo of Encore and Mowgli after playing together in the mud???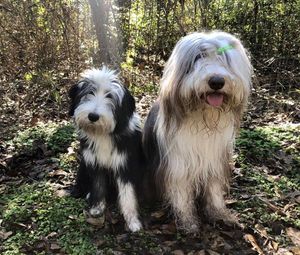 December 25, 2019: Miranda just posted these adorable Christmas photos on FaceBook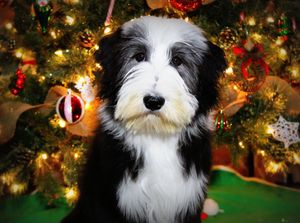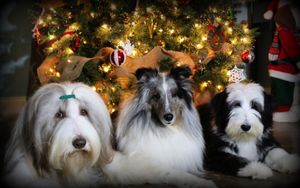 November 29, 2019: Miranda is doing a great job socializing Encore!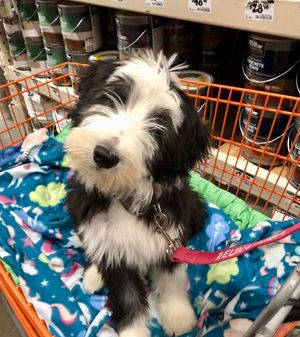 November 11, 2019: Encore is settling in well at her new home. She continues to love Mowgli who is starting to love her back. So cute!!!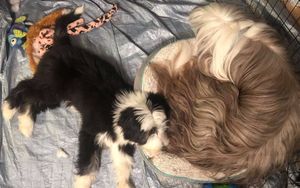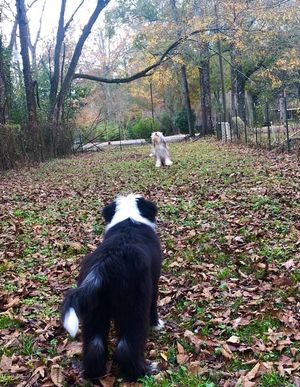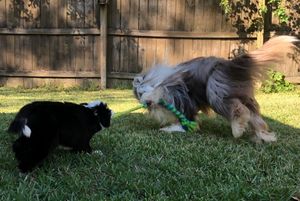 November 2, 2019: Miranda picked up Encore at the US Canine Biathlon and Encore fell in love with her uncle Mowgli at first site.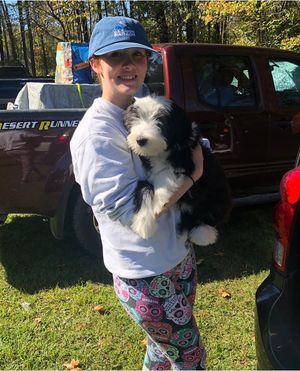 November 1, 2019: I got the puppy pictures back. I LOVE them!